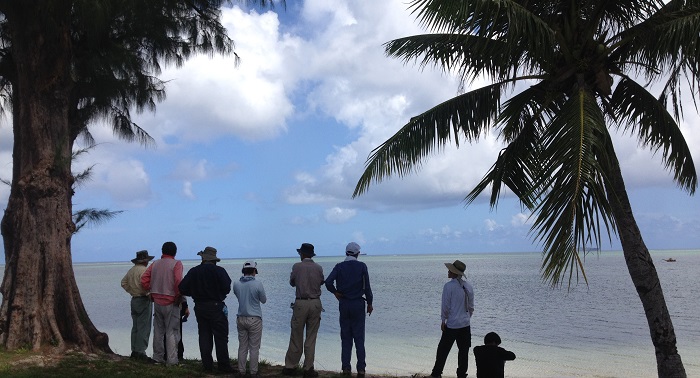 Saipan 2017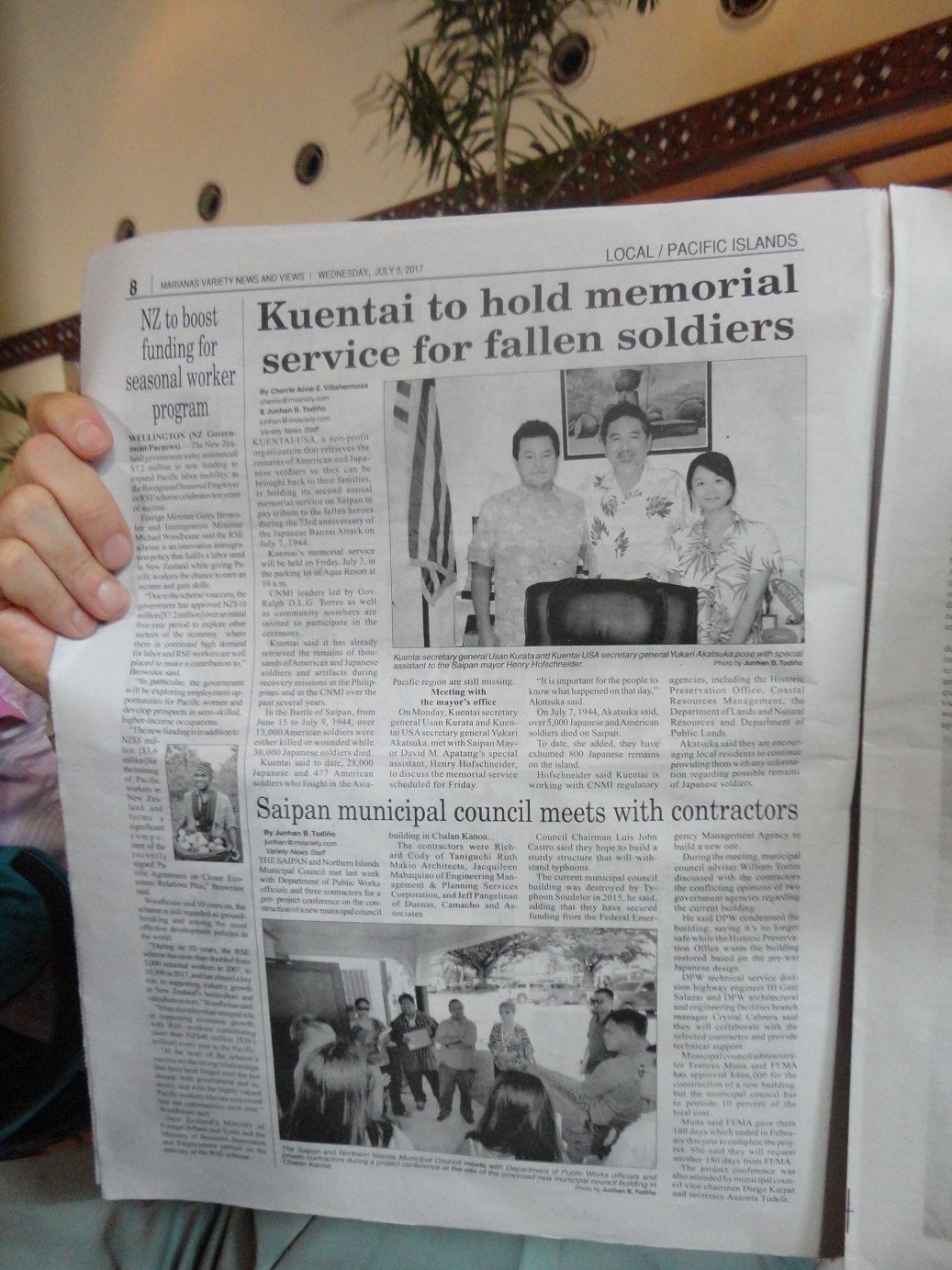 Thursday, 7/6
We went to explore the caves and found some human remains, too. We also went to the area where one US soldier became missing. This area was given from a document from the archives, and it says he felt into a "cave" and this is how he became missing. We couldn't fine that "cave" this time as the site are full of caves to explore, so we will come back to search again. In other caves, we found the bones, and two Buddhist Priests who came to help us made a prayer in front of the bones.  To be continued…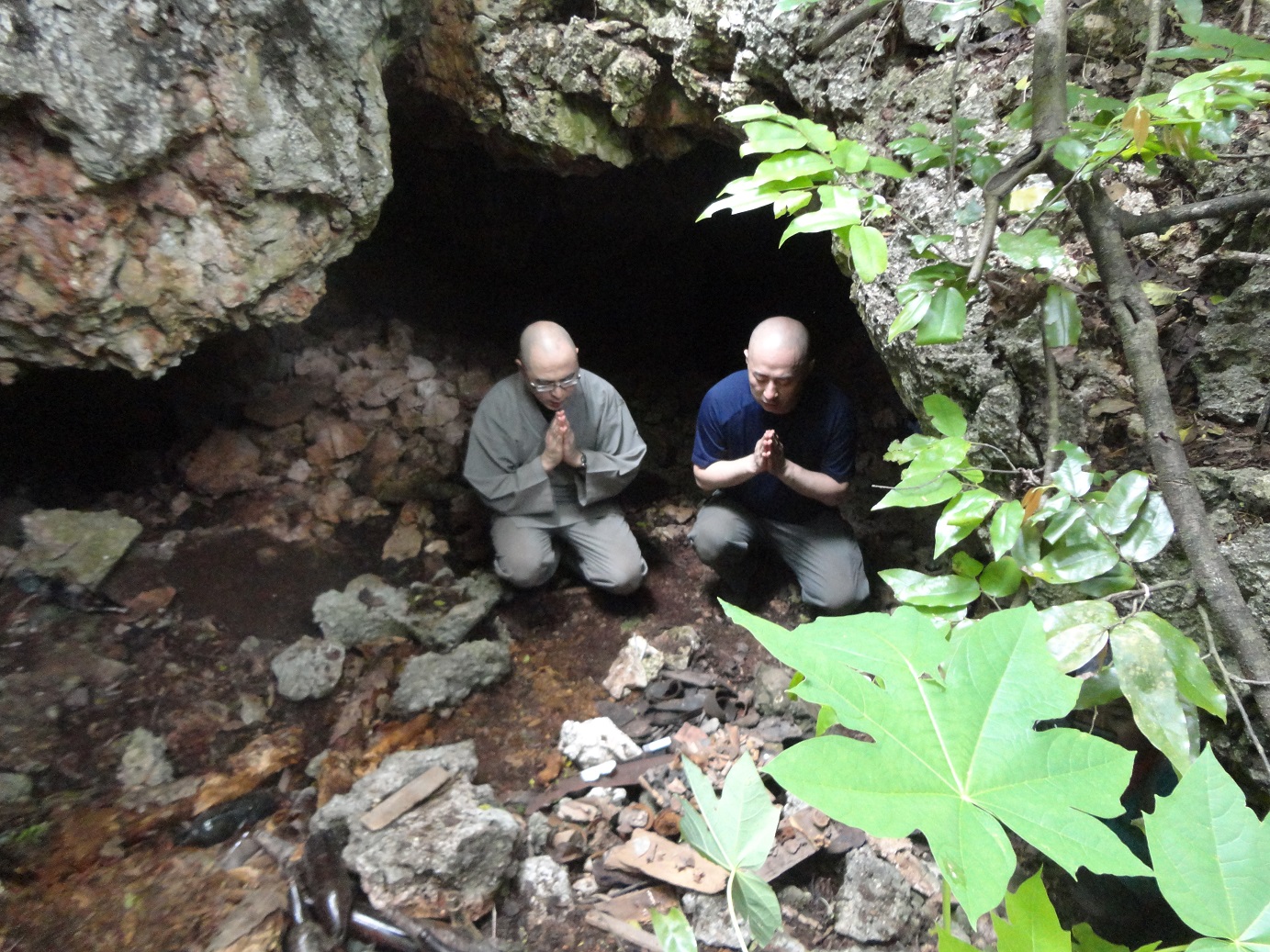 Friday, 7/7 We had a memorial service today on the place where a mass burial of 160 Japanese soldier was found.

There were about 50 local guests that showed up to join us, including Commander from VFW of Saipan, and Mayor gave us a great speech to encourage our mission.

A box of human remains was brought from the neighbors, and we put this box between the national flag of US and Japan to pay respect to both soldiers.

Mr. Kurata was the Shinto Priest in the ceremony today to purify our souls before the service was started.

This is what "Shinto" (Japanese original religion) normally does in the beginning of the religious service.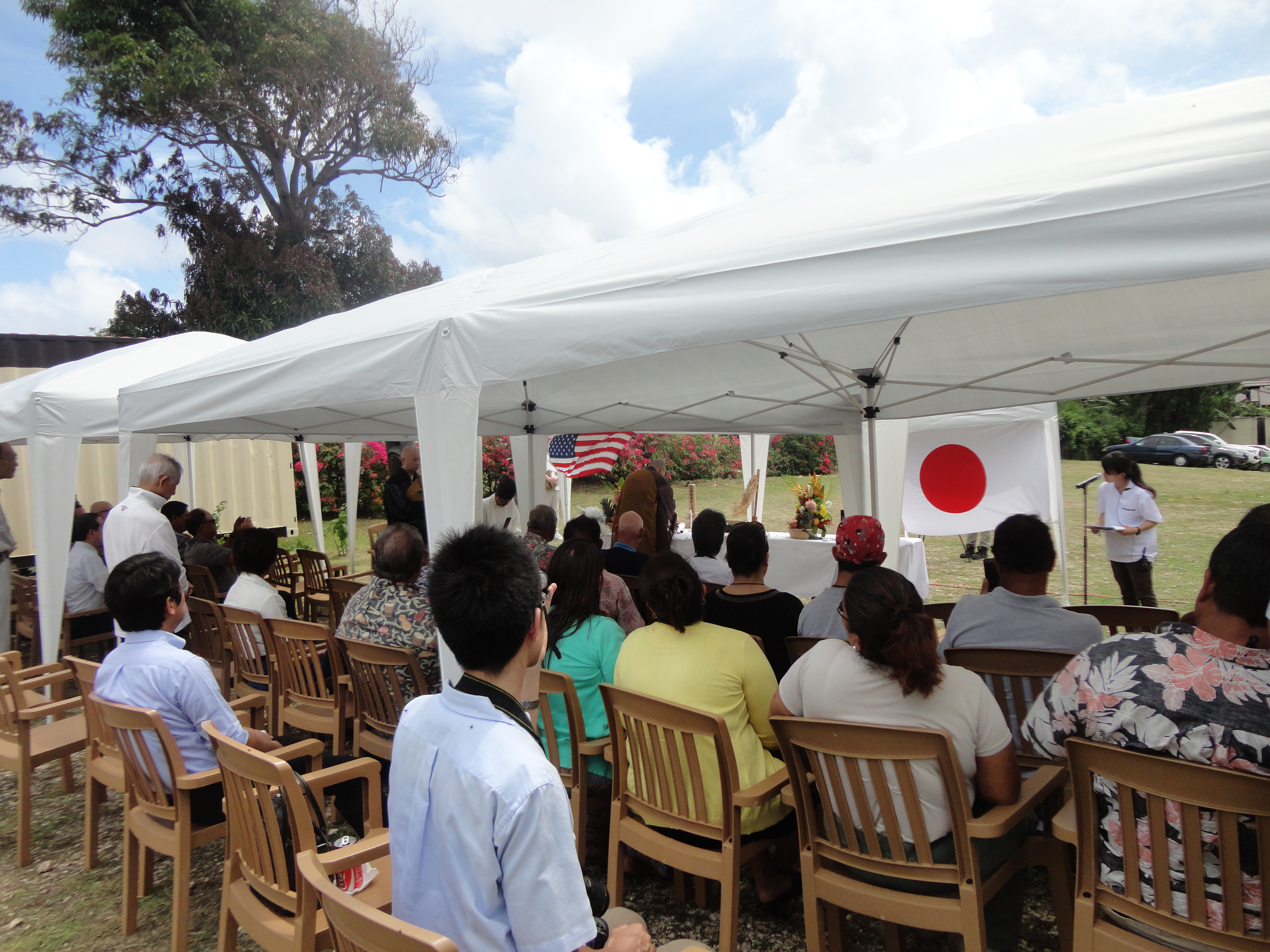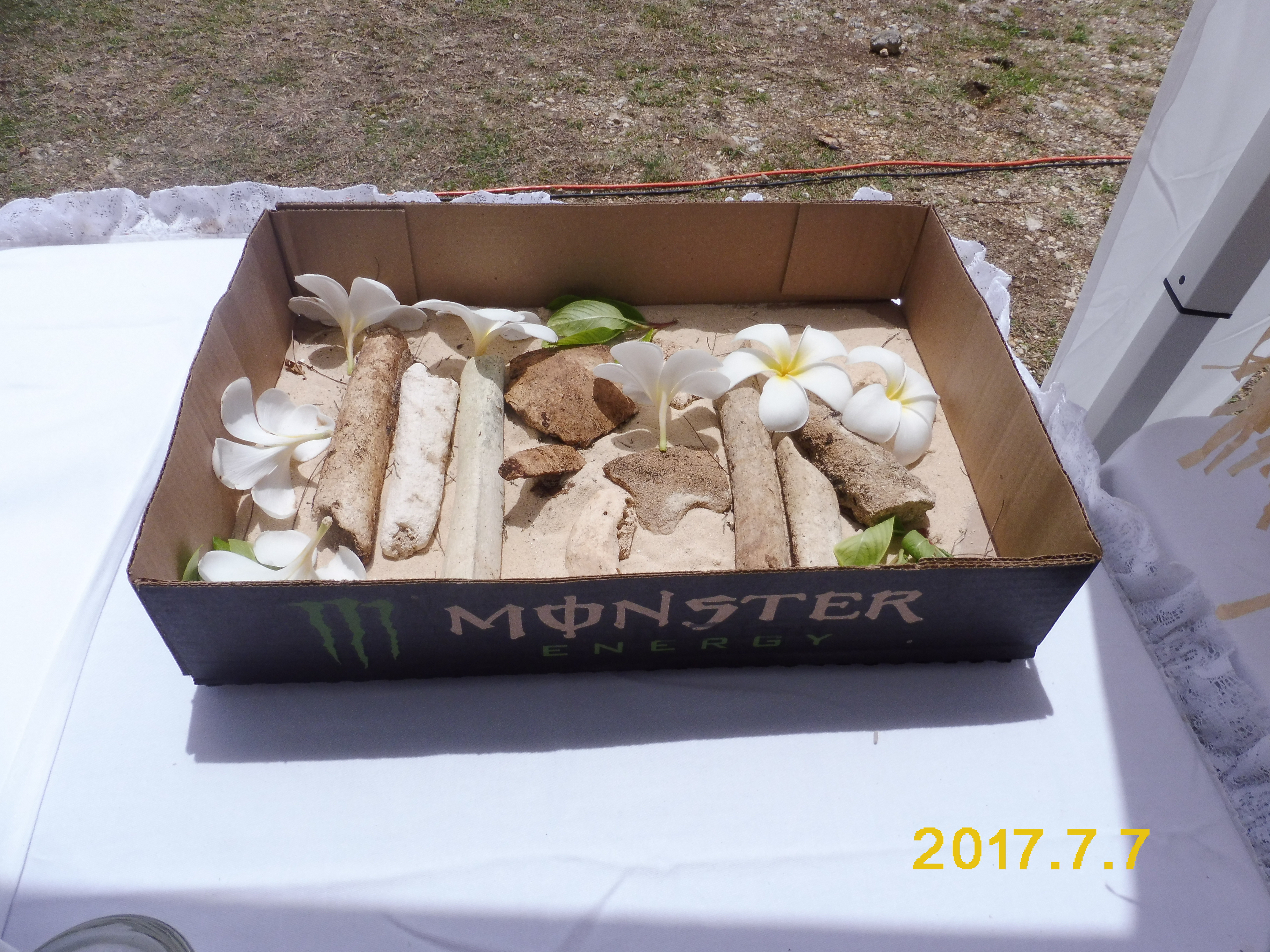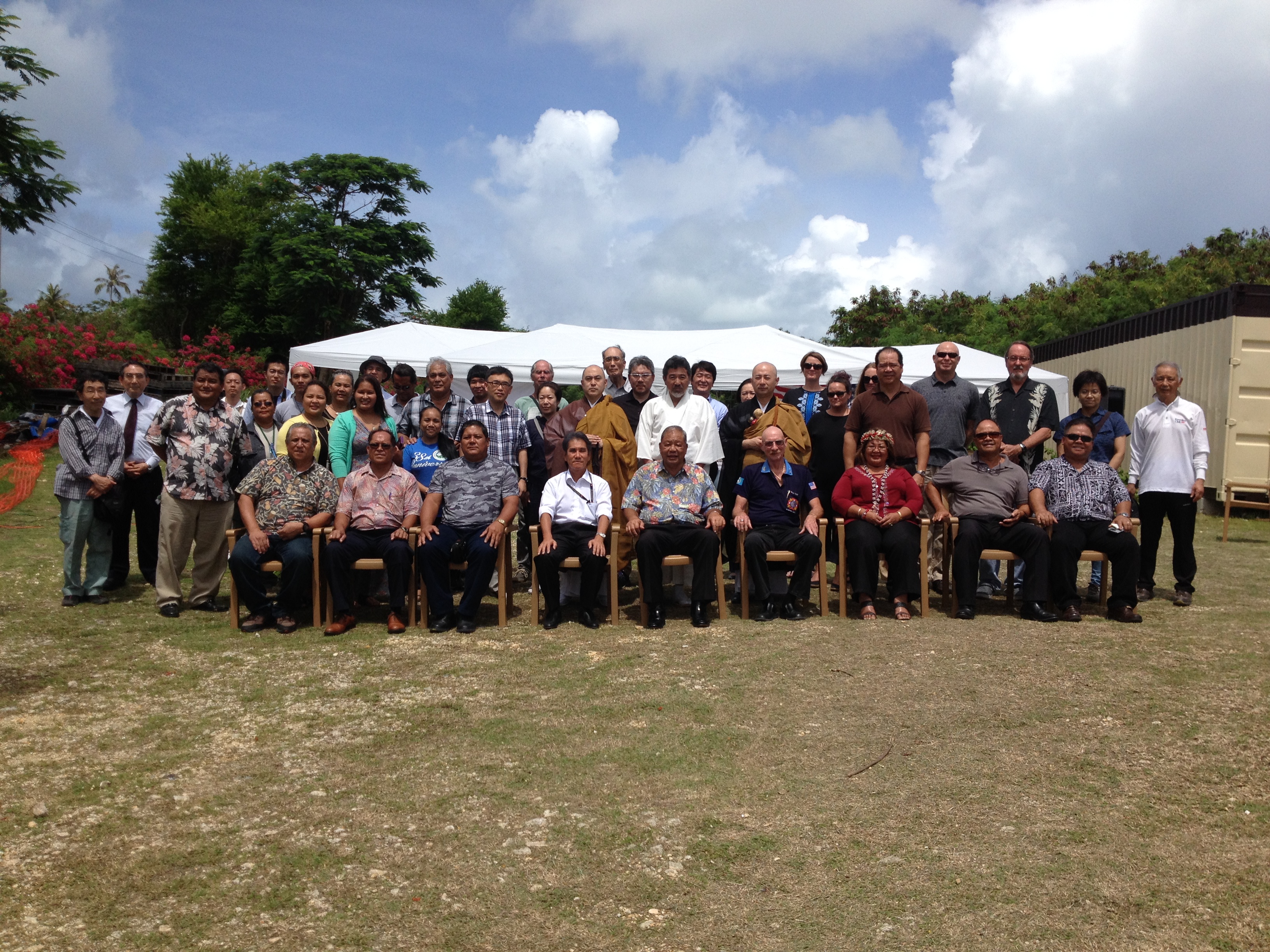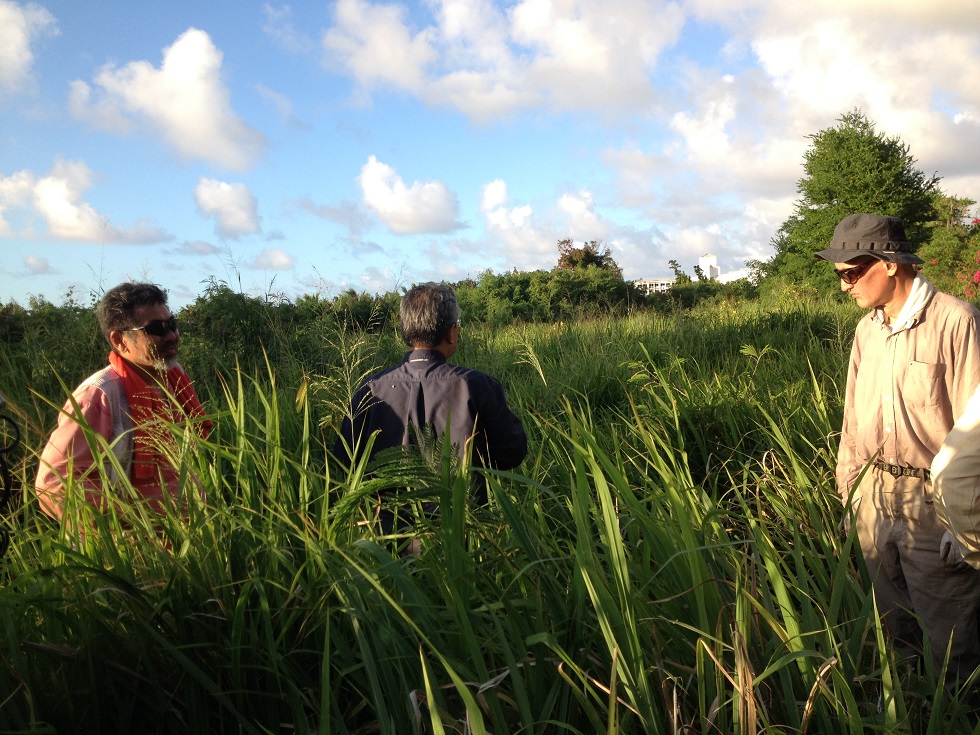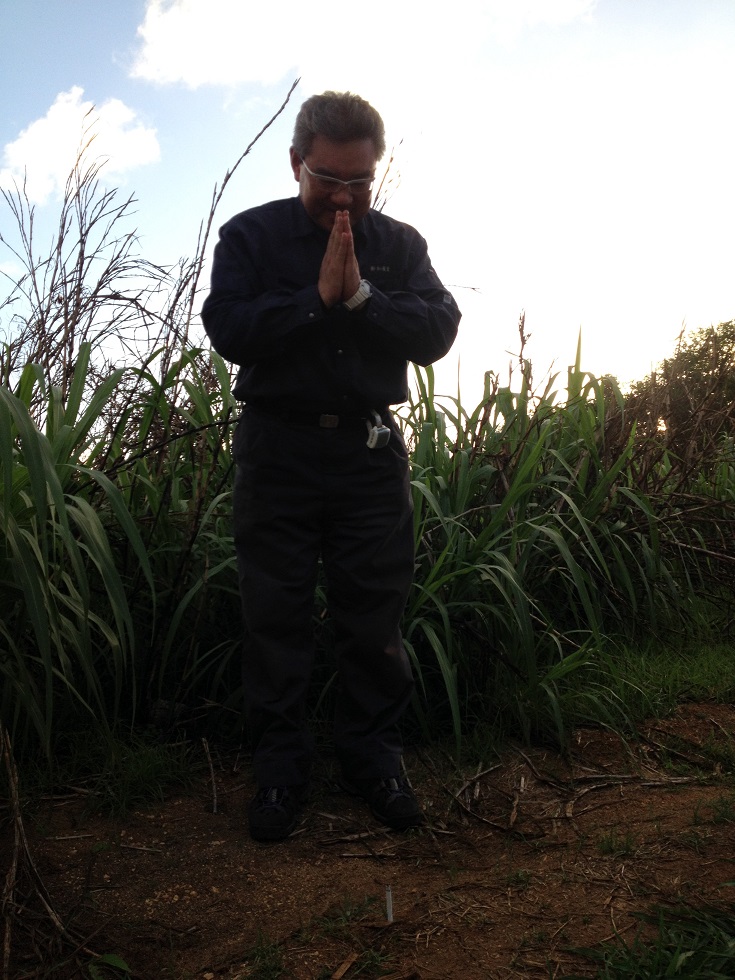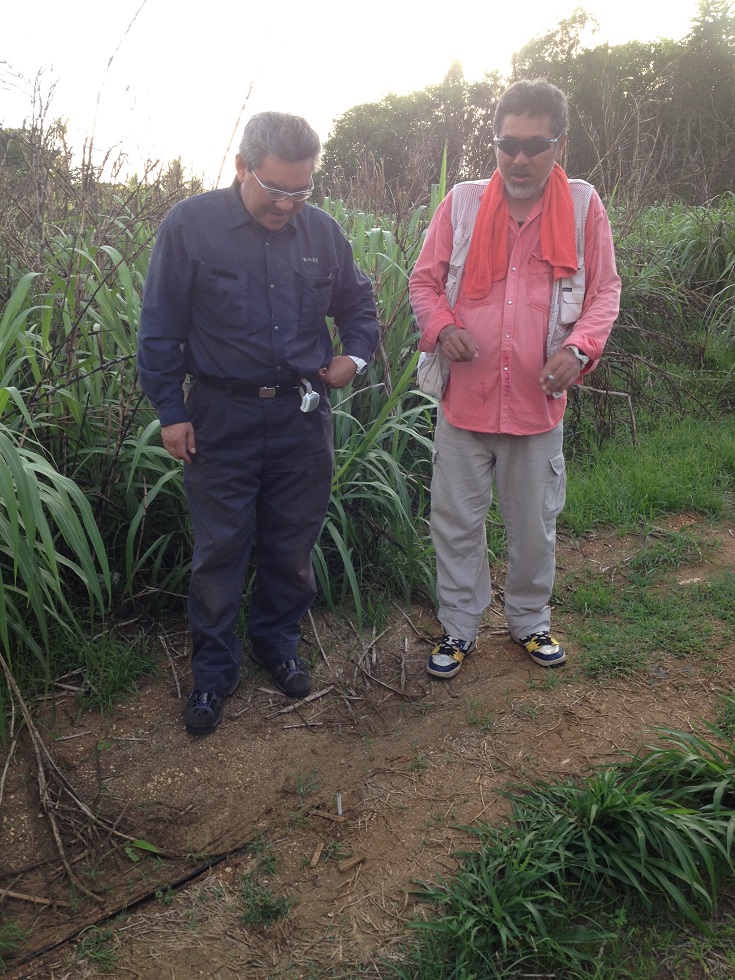 Saturday, 7/8 We went out to various places on the island and showed some of the historic sites to our volunteers.

We also went to stop by the site where we found the human bones and American artifacts 2 years ago.

The grasses are grown so fast that it's quite hard to find the exact spot of the burial.

I wonder if DPAA has already made a plan to come to the island to recover those remains…


This time, we had a group of Japanese volunteers, and here is a story of one of the participants.

His grandfather was a Japanese Navy and died in Saipan on July 8th.

And he had been hoping that he could visit Saipan one day to participate our mission in hope he could find his grandfather's remains.

Because he is thinking that his grandfather is probably one of the victims of the Banzai Attach on July 7th, he decided to offer a cigarette to the place where the attack was charged, and smoked with his "father" at the site.

Attached is the picture of him, praying for his grandfather at the site.
And Mr. Kurata smoked with them!

It was a peaceful moment…

Sunday, 7/9 Today is the day that we all are leaving the island.

But we spent several hours in the morning to continue exploring the caves where one US serviceman became missing.

There are so many caves there, so we have to check them one by one to make sure there is nothing inside.

At the end our work, we went to see our friends on the island to say "thank you", and promised to come back for more research.

Here is the picture of the kids from one of the villages.
We have been doing a research in their property for years and now they like the snack from Japan!

Their mother told us that they can actually "see" the soldiers and they are often playing with them!!!
Can you believe this??!!